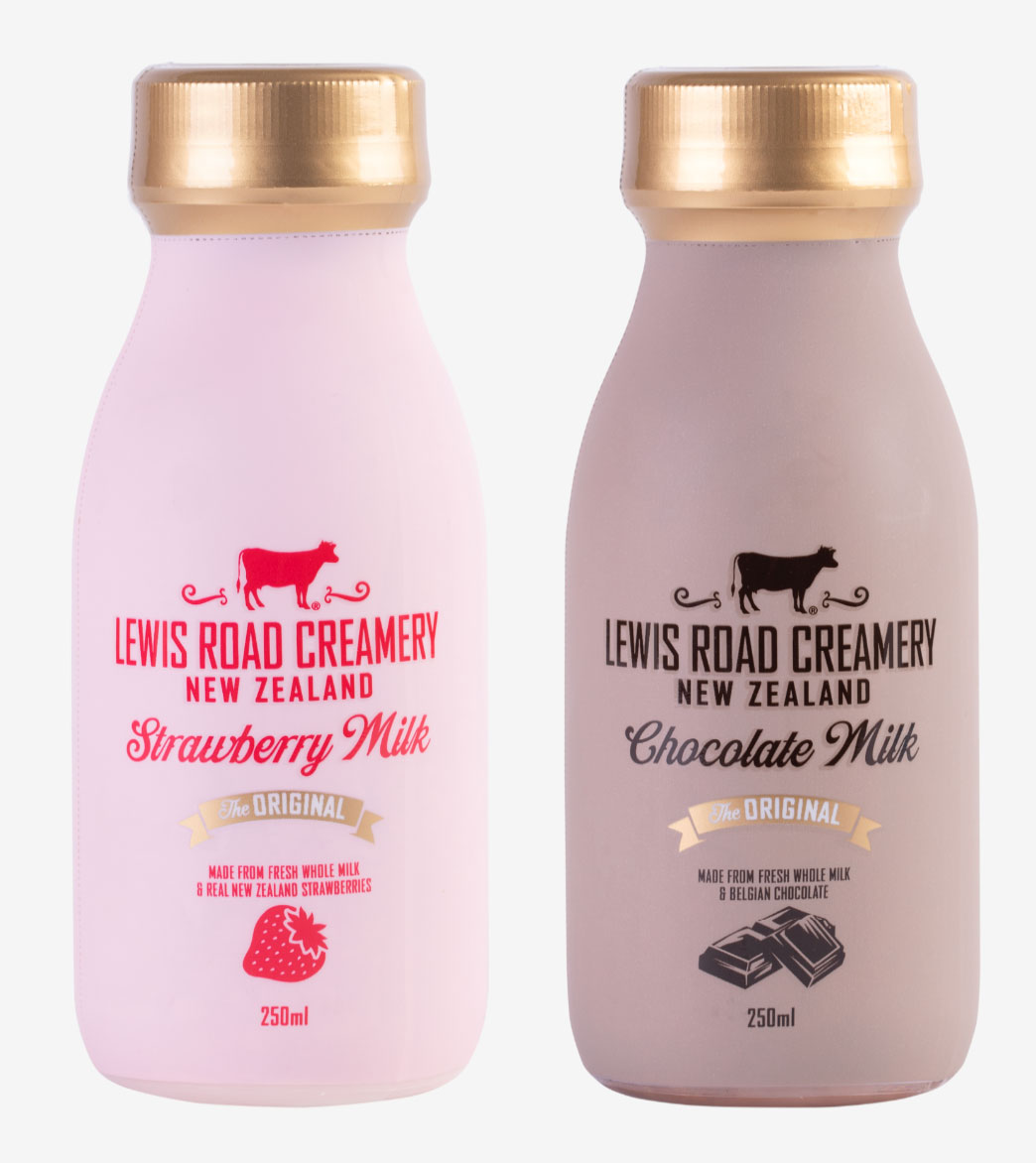 Chocolate & Strawberry Flavoured Milk
Lewis Road's Fresh Chocolate and Strawberry milks are the perfect marriage of New Zealand's best milk and the finest quality, raw ingredients. As a 100% Kiwi owned and operated company, it was a simple decision for Lewis Road Creamery to get together with nothing less than New Zealand's best. Dedicated to providing the best dairy products at a level of quality we know you deserve, and with simple ingredients you can trust. Carefully blended with our permeate-free Premium Milk, each bottle is made with three key ingredients to keep it simple and delicious.
Lewis Road Creamery Organic Milks are organic whole milks that are free from both permeate and palm kernel expeller, to deliver a top quality product that surpasses standard milk. The difference in taste is truly remarkable. Lewis Road Creamery Organic Homogenised Milk is full fat and full taste. Housed in a retro-inspired 100 percent recyclable milk bottle through which you can see what you are drinking and how much is left in the bottle. Our milks and creams are sourced from farms of the Organic Dairy Hub in NZ and bottled for us at Green Valley Dairies who operate under AsureQuality certificate number 1019, and are all certified Kosher.