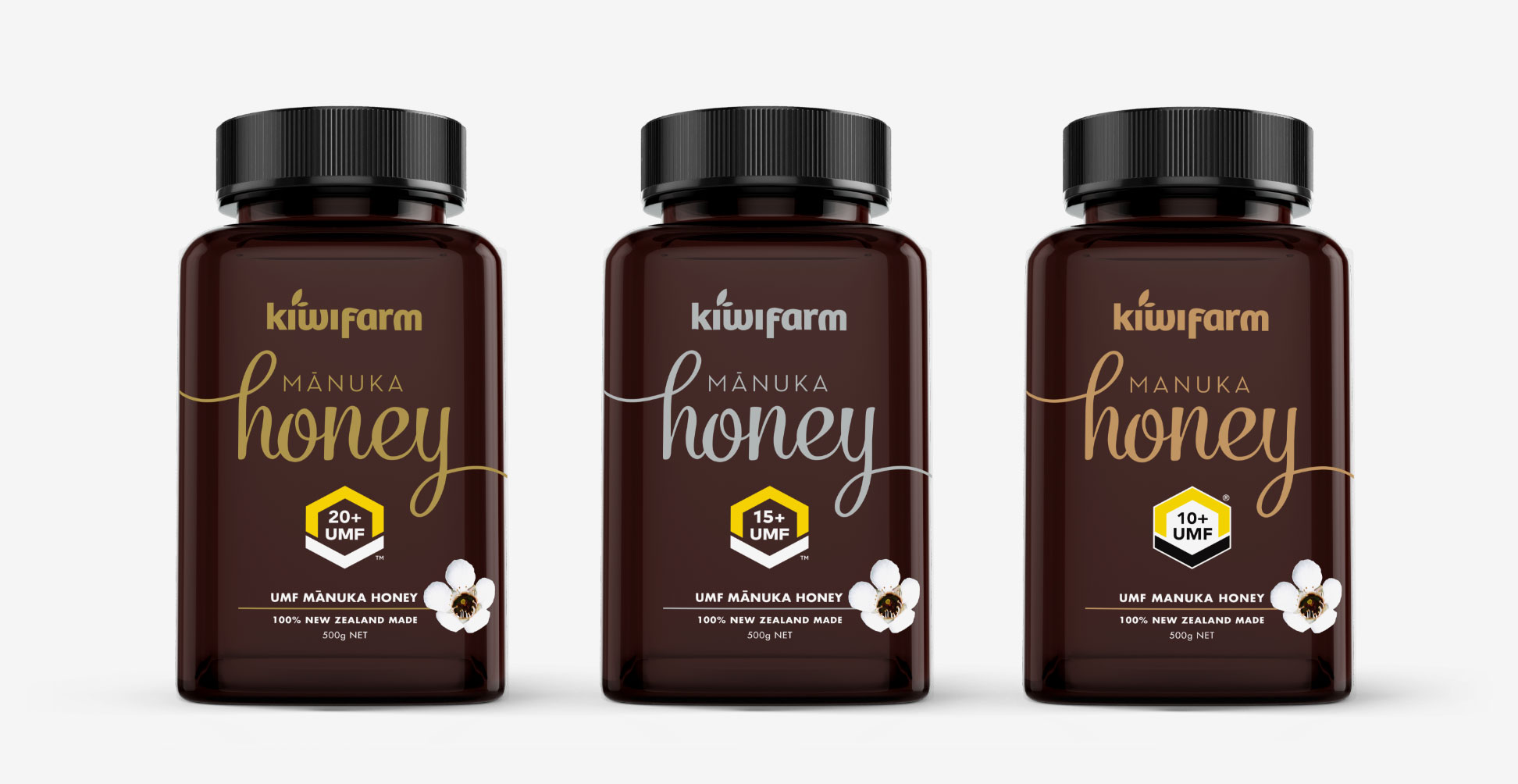 As a member of the UMF Honey Association, every batch of Kiwifarm honey must go through a series of additional checks and support programmes to ensure the ultimate in authenticity, quality and safety.
UMF Manuka Honey is known for its distinctive UMF property. UMF, meaning "Unique Manuka Factor", is a powerful non-peroxide antibacterial property. With the UMF quality trademark, Kiwifarm honey is the best, 100% natural, unadulterated Manuka Honey. Kiwifarm offers four honeys with the UMF level ranging from five to 25. 
Made in New Zealand from local ingredients, Kiwifarm Wildflower Honey is a delicious blend of multi-floral honey produced from the pastures of New Zealand.
Also made in New Zealand from local ingredients, Kiwifarm Rewarewa Honey is the delicious honey produced from the red flowers of New Zealand's native Rewarewa tree.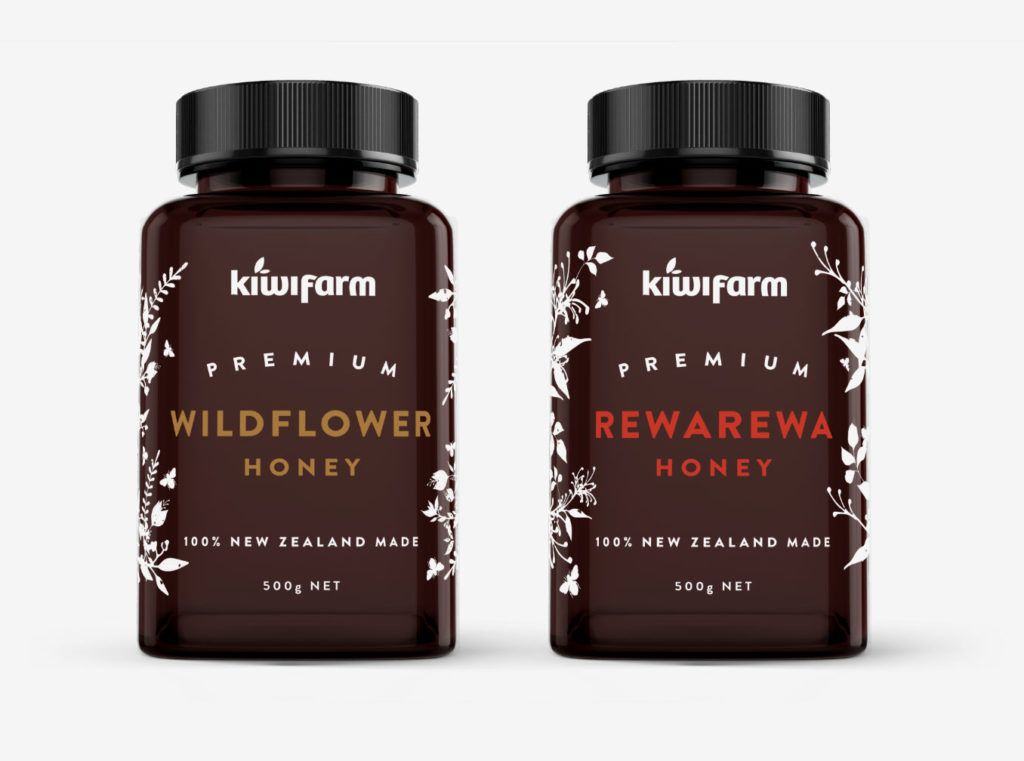 Kiwifarm water comes from the famous Blue Spring which is known to be some of the purest in New Zealand. The Blue Spring is revered for its properties of exceptional clarity and exquisite blue hues, due to the high purity of the water.
Rainfall from the surrounding bush clad Mamaku ranges moves rapidly through surface sandy soils. It then flows deep into aquifers formed by the ancient eruptions that created Lake Rotorua. Eventually, some 80-100 years later, our water arrives naturally filtered at the Blue Spring.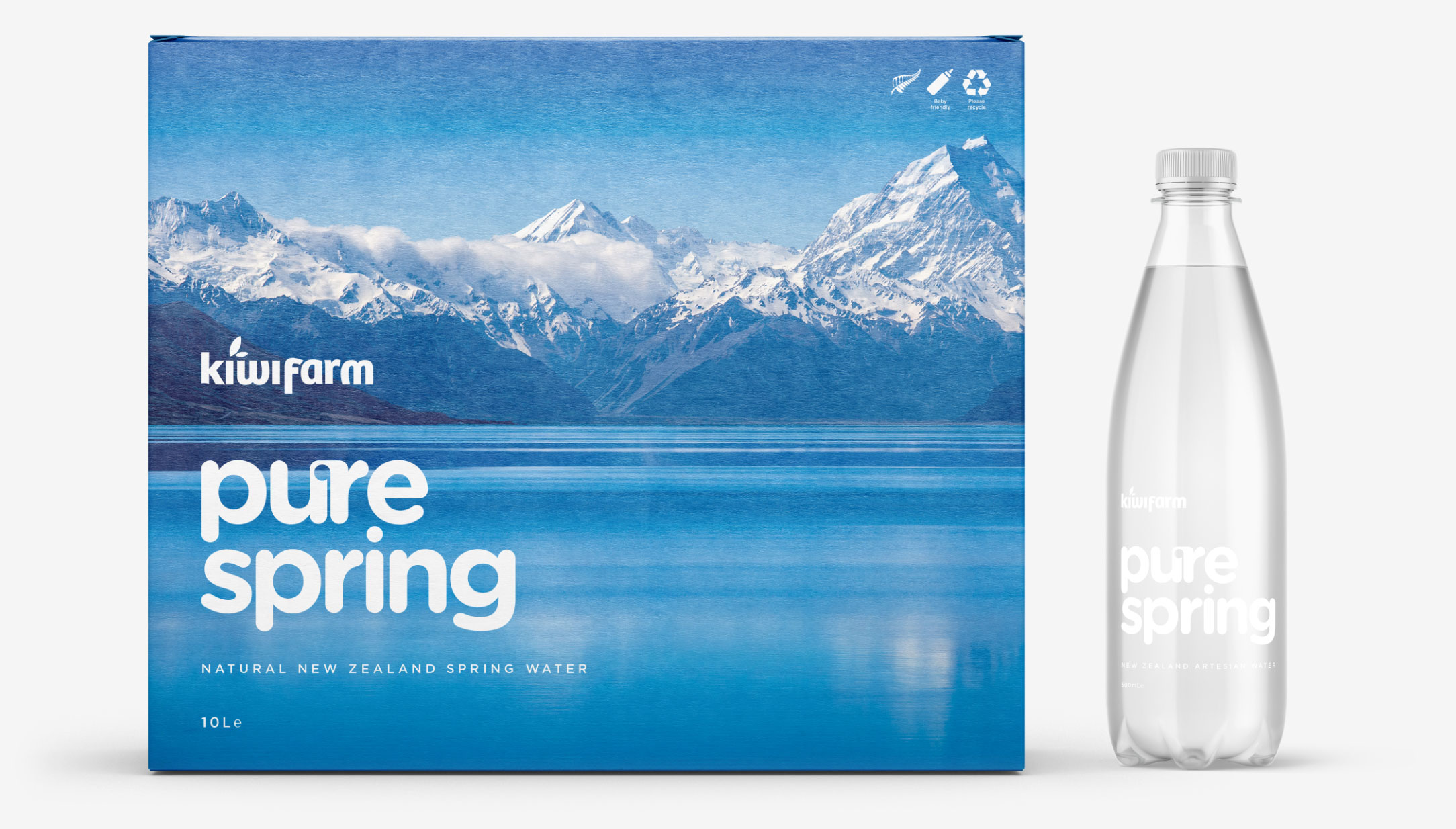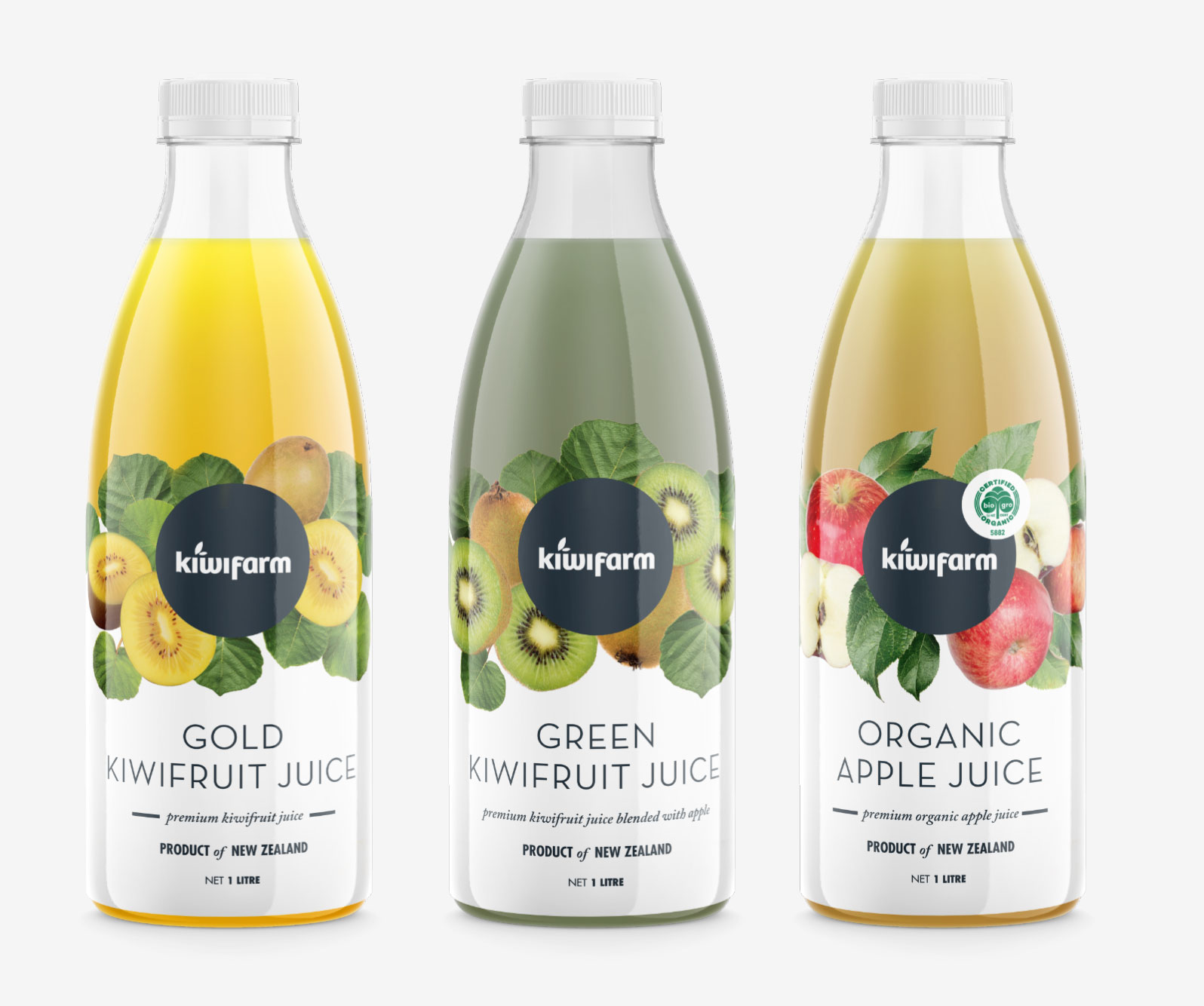 Kiwifruit Juice & Apple Juice
Kiwifarm proudly produce genuine organic juices of the highest quality. Our farmers are dedicated to sustainability, so you can be sure we're doing our best for the environment from planting to picking.
Kiwifarm Gold Kiwifruit Juice is 100% made from New Zealand's juiciest and freshest kiwifruit. Free of preservative and artificial colours and rich in Vitamin C, Kiwifarm Organic Apple Juice is made in sunny Hawkes Bay, the fruit bowl of New Zealand, from the very best fruit available.
Kiwifarm Milk Powder is sourced 100% from cows naturally reared in the pastures of New Zealand. No growth hormones or antibiotics are used. The milk is healthy, nutrient dense and a great source of minerals.